Continuing Medical Education (CME)
Receive CME credits for participation

After finishing the MammoCoach program,
we provide 35 hours of Category I CME creditsTM
through the University of Nevada, Reno School of Medicine.

Self-Assessment CME (SA-CME)
Receive SA-CMEs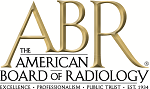 This activity meets the criteria for self-assessment toward the purpose of fulfilling requirements in the American Board of Radiology (ABR) Maintenance of Certification Program.

Practice Quality Improvement (PQI)
Build towards your (PQI)

The European Accreditation Council for CME
Receive European CME

The UEMS-EACCME® has mutual recognition agreements with the American Medical Association (AMA) for live event and e-learning materials. For more information visit
www.uems.eu
.
The first session (100 cases) is free to use. The full program, including CME,
costs $1150
for an ENTIRE year.